Produce orthotics in-house to your own specifications.
Use Amfit's Impress Scanner or Contact Digitizer with the CAD/CAM Mill to produce custom orthotics in-house. With either Amfit scanner this program provides practitioners with the following benefits:
Produce orthotics using Amfit materials including EVA blanks, top cover or foam boxes.
Economically produce high volumes of orthotics.
Easily create a positive model of the client's scan for vacuum forming a variety of materials.
Provide finished orthotics to clients in as little as one hour.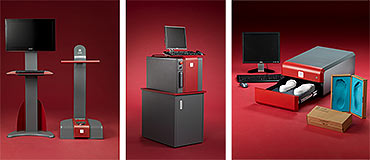 Use Amfit materials to produce finished orthotics in-house: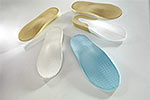 EVA Blanks
Choose from one of five high-density EVA base materials which includes Soft, Medium, Firm, Dual, and Cork.
Top Covers
We carry a large selection of top covers for your finishing needs, including Spenco™, X-Static® and Bamboo Tecc®.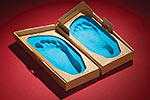 Foam Boxes
Our foam impression boxes are available in cases of 12 and allow for contact free casting.