Orthotic Fabrication System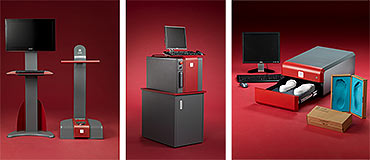 The Orthotic Fabrication System allows users to expand their practice with the flexibility to serve both professionals and patients. The Orthotic Fabrication System consist s of the CAD/CAM Mill partnered with either the Contact Digitizer or the Impress Scanner for complete control of manufacturing finished orthotics from casting to insole fabrication for most every condition.
With the Orthotic Fabrication System:
You control your quality standards and specifications of your client's finished orthotics
You control your turnaround times
You control your insoles production costs
You control your insoles digital design using Amfit's Correct & Confirm™ Software
The Orthotic Fabrication System provides a great opportunity to increase your profits, because you are in complete control.  Call us today to learn more!!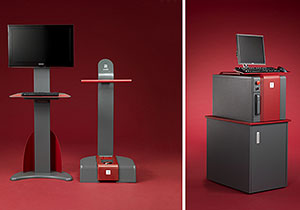 Contact Digitizer Fabrication System (Office Setup)
Item# 10AFABSYS-1
Contact Digitizer Pro
Dell Optiplex Ultra Small PC
26" LCD Flat Panel Monitor
Digitizer Floor Stand
Display Monitor Tower
Correct & Confirm™ Software (pre-installed)
CAD/CAM Mill
CAD/CAM Mill Stand
24" Flat Screen Monitor
USB Keyboard & Optical Mouse
Correct & Confirm™ Software (pre-installed)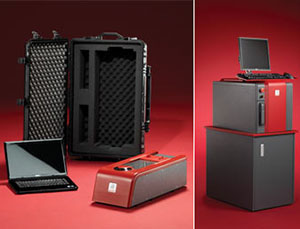 Contact Digitizer Fabrication System (Portable Setup)
Item# 10AFABSYS-2
Contact Digitizer Pro
Dell Latitude Laptop Computer
Digitizer Travel Case
Correct & Confirm™ Software (pre-installed)
CAD/CAM Mill
CAD/CAM Mill Stand
24" Flat Screen Monitor
USB Keyboard & Optical Mouse
Correct & Confirm™ Software (pre-installed)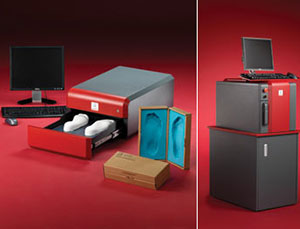 Impress Scanner Fabrication System
Item# 10AFABSYS-3
Impress Foam Scanner
24" Flat Screen Monitor
USB Keyboard & Optical Mouse
Correct & Confirm™ Software (pre-installed)
CAD/CAM Mill
CAD/CAM Mill Stand
24" Flat Screen Monitor
USB Keyboard & Optical Mouse
Correct & Confirm™ Software (pre-installed)