Correct and Confirm Editing Software
Amfit's innovative Correct and Confirm™ editing software was thoughtfully designed by our in-house engineers to be user-friendly, and simple to use to accomplish perfect-fitting foot orthotic designs.  The built-in advanced editing tools offer nearly limitless design options to the experienced practitioner with common adjustments pre-installed, or you can design your own adjustments for easy application.
From the true 3D contact contour scan offered by the Contact Digitizer to the unique Correct and Confirm™ software, Amfit offers unprecedented flexibility to design accommodative and functional foot orthotics. From prescriptive specialized options to retail shoe stores and beyond, Amfit technology offers a 21st century solution to a timeless concern.
Software Features Overview
Custom orthosis design according to prescription
Easy and quick orthosis design by design template
Create and save customized standard adjustments
Extended library of common of corrective, supportive or offload digital adjustments
The easy-to-use software user interface is combined with a flexibility that allows users ideas and craftsmanship to be applied in the orthotic design
Pre-installed on all Amfit CAD/CAM Systems at no additional cost!
---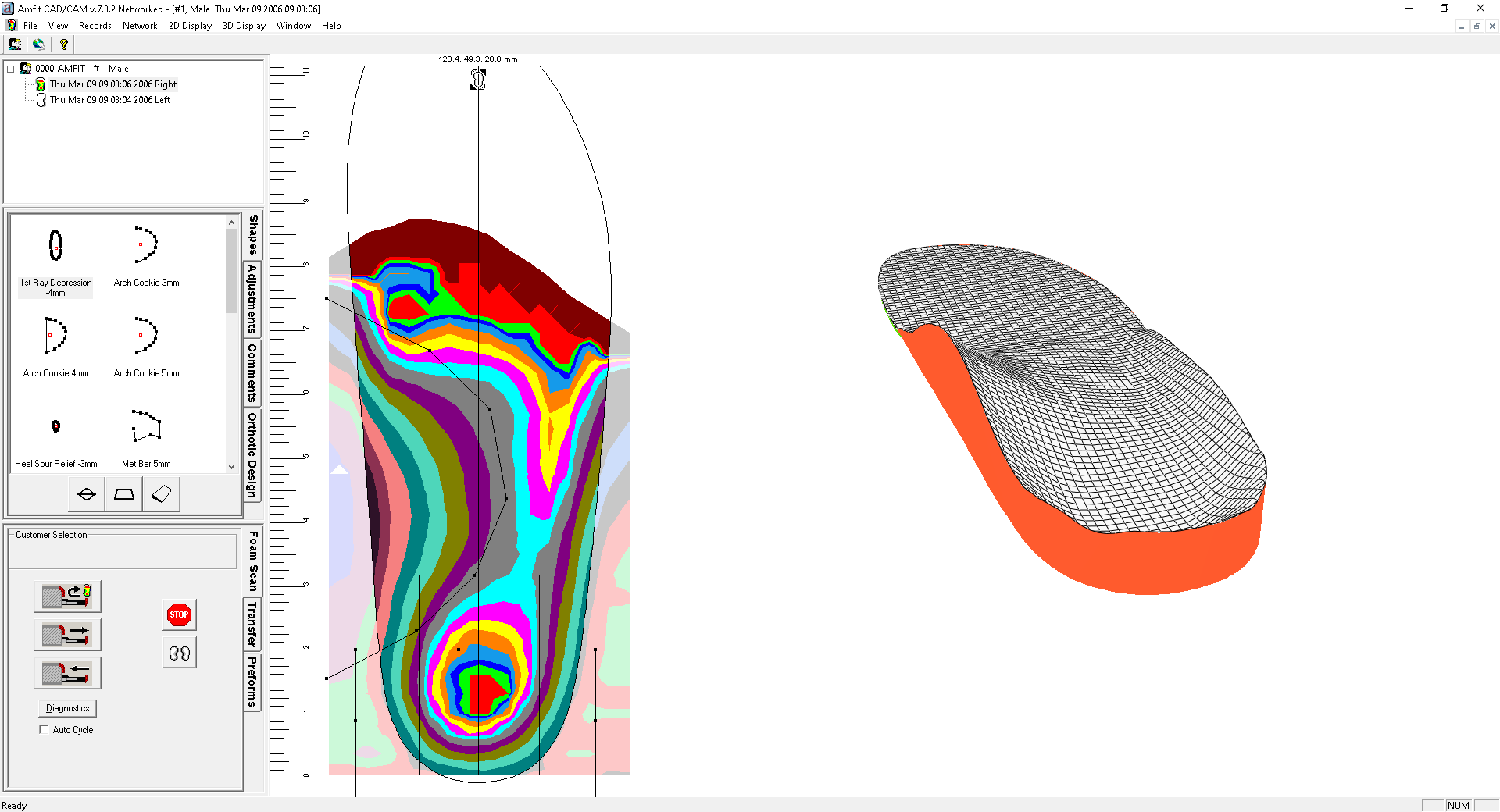 ---