FootPrinter Foam Casting Fabrication
The right choice for any business that wants to provide high-quality orthotics without equipment.
Amfit's FootPrinter Foam Casting Fabrication is the right choice for any business with low sales volume of custom orthotics, but who still wants to provide a high quality insole option to their clients. Send us the patient's foam impression cast, and we will create a digital data file that is securely stored in Amfit's database using a unique identifier. This digital scanning process allows practitioners to fit patient's specific needs without having to create and store bulky positive casts. Using Amfit's patented Foam Casting technology practitioners can easily provide patients with precise-fitting, biomechanically-balanced orthotics with a quick turnaround!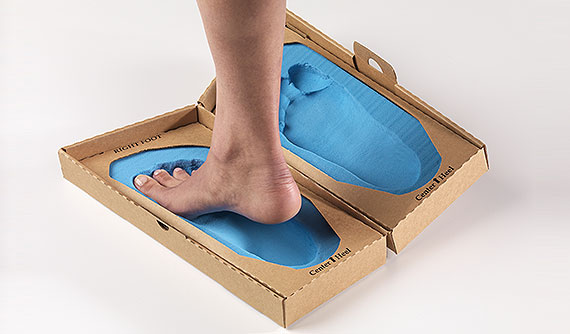 FootPrinter Material Options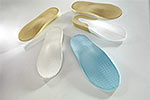 EVA Blanks
Choose from one of five high-density EVA base materials which includes Soft, Medium, Firm, Dual, and Cork. You can also choose diabetic inserts or one of our rigid devices.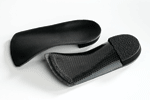 Carbon Fiber
All of our high-quality carbon fiber rigid orthotics include heel postings with anti-slip grip. Two rigid styles to choose from!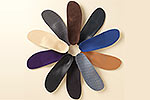 Top Covers
With over 20+ top covers to choose from, customization options are endless!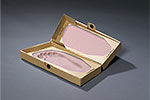 Foam Casts
Out of foam boxes? Members of our FootPrinter Fabrication program receive foam boxes at no charge with a prepaid shipping label included in each box for your convenience!
* Excludes shipping