Custom tailored diabetic insoles.
With one of the fastest turnaround times in the industry Amfit's advanced technology allows our Central Fabrication Lab to quickly create custom Therapeutic Shoe Bill (TSB) diabetic insoles at very affordable pricing.  Our custom TSB insoles are fabricated precisely to your specifications for optimum fit and support. The TSB program allows you to:
Choose from two SADMERC approved TSB styles, including Toe Filler and Charcot options.
Send us digital foot data records using Amfit Scanners, Foam Impression casts, or any OBJ & STL foot data file formats.
Save time with fast casting and fast turnaround times.
Save money – the return shipping on your TSB orders is on us.
    *Free return shipping via UPS Ground.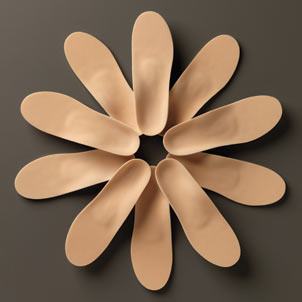 Diabetic Fabrication Products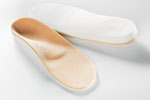 TSB Bilam
This is the most popular diabetic insert option. Includes a Medium density EVA base (35 durometer) with a 6mm Plastazote top cover.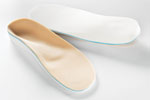 TSB Trilam
Our TSB Trialm insert offers the same Medium density EVA base (35 durometer) with a 4.8mm Poron Plastazote top cover.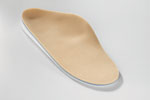 Charcot
Designed to cradle and protect the foot. Uses the same materials as the TSB Trilam. Charcot inserts redistribute weight across the foot and prevent further damage to the bones and joints.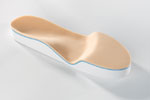 Toe Filler
Designed to fill the void left by an amputation procedure. Uses the same materials as the TSB Trilam. Toe-Filler inserts are ideal for most trans-metatarsal or partial amputations