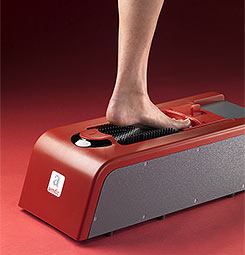 Established Contact Scanning Technology
The Contact Digitizer, a 3D Digital Casting Scanner, is used for designing custom foot orthotics. The Scanner's sensor pins are pressure actuated to capture the osseous structure of the foot in a true three-dimensional position for more effective orthoses. Casting options are: semi-weight, full-weight, or seated positions. All options result in biomechanically accurate digital casts that provide the Perfect Fit! Amfit's Contact Digitizer Scanners are trusted in medical and retail sites around the globe.
Foot Orthotics Perfectly Milled
Amfit's CAD/CAM Mill is a compact and reliable three-axis system engineered to create custom foot orthotics for most pathologies. Be in complete control of your patients' orthotics (accommodative and functional) from casting to fabrication. An Amfit Orthotic Fabrication System consists of either the Contact Digitizer or Impress Scanner and a CAD/CAM Mill.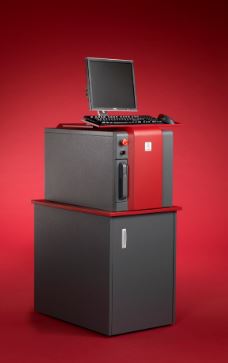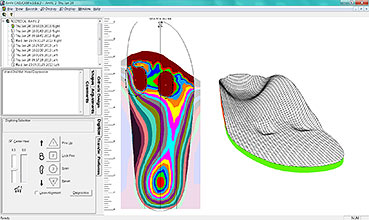 Easy-to-Use Correct and Confirm™ Software
Groundbreaking intuitive orthotic design software that offers unprecedented flexibility to customize the digitized plantar contour quickly and precisely. Technology with digital precision and no mess, and no casting storage concerns. Designed for Windows-based operating systems.
Laser Scanning Technology
Amfit's Impress Scanner is the perfect solution for any practice that uses impression foam casting. The Impression Scanner converts foam casts to 3D digital files in about a minute. Use Amfit's Correct and Confirm™ software to quickly apply a wide range of digital modifications, such as metatarsal pads, heel posting, and more.