Let us do the work saving your practice time, space, and labor.
Utilize Amfit's labor force to free up time and energy. Our Central Fabrication Lab provides practitioners with the following benefits:
Scan or cast patients and send the data records in as little as 10 minutes.
We accept digital data from Amfit Scanners, and all STL/OBJ data files.
We accept foam impression casts converting to digital foot record data.
Access our expansive inventory of fabrication materials such as EVA, Cork-Blended EVA, Carbon Fiber, and 3D-Printed Polypropylene.
Finished Orthotics are returned in as little as 3 – 7 business days*
   *Order quantity and shipping times dependent.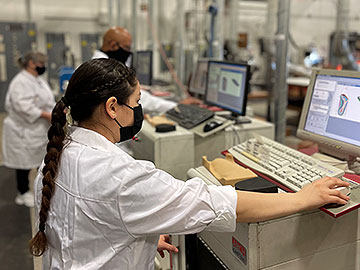 Central Fabrication Products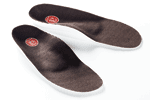 EVA
Orthotics
Choose from one of five high-density EVA base materials, ranging from 25° – 70° Shore A durometer, and then select from a variety of top covers.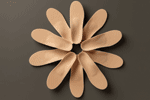 Diabetic
Inserts
Amfit's SADMERC approved diabetic inserts are available in two styles, including toe filler and charcot options!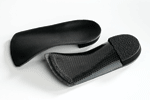 Carbon Fiber (Stealth)
All of our high-quality carbon fiber rigid orthotics include heel postings with anti-slip grip. Two rigid styles to choose from!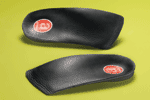 3D-Printed Polypropylene
Our 3D-Printed polypropylene rigid orthotics are the first custom printed F/O's that meet Amfit's high standard for function and durability.