Handheld 3D Image Scanner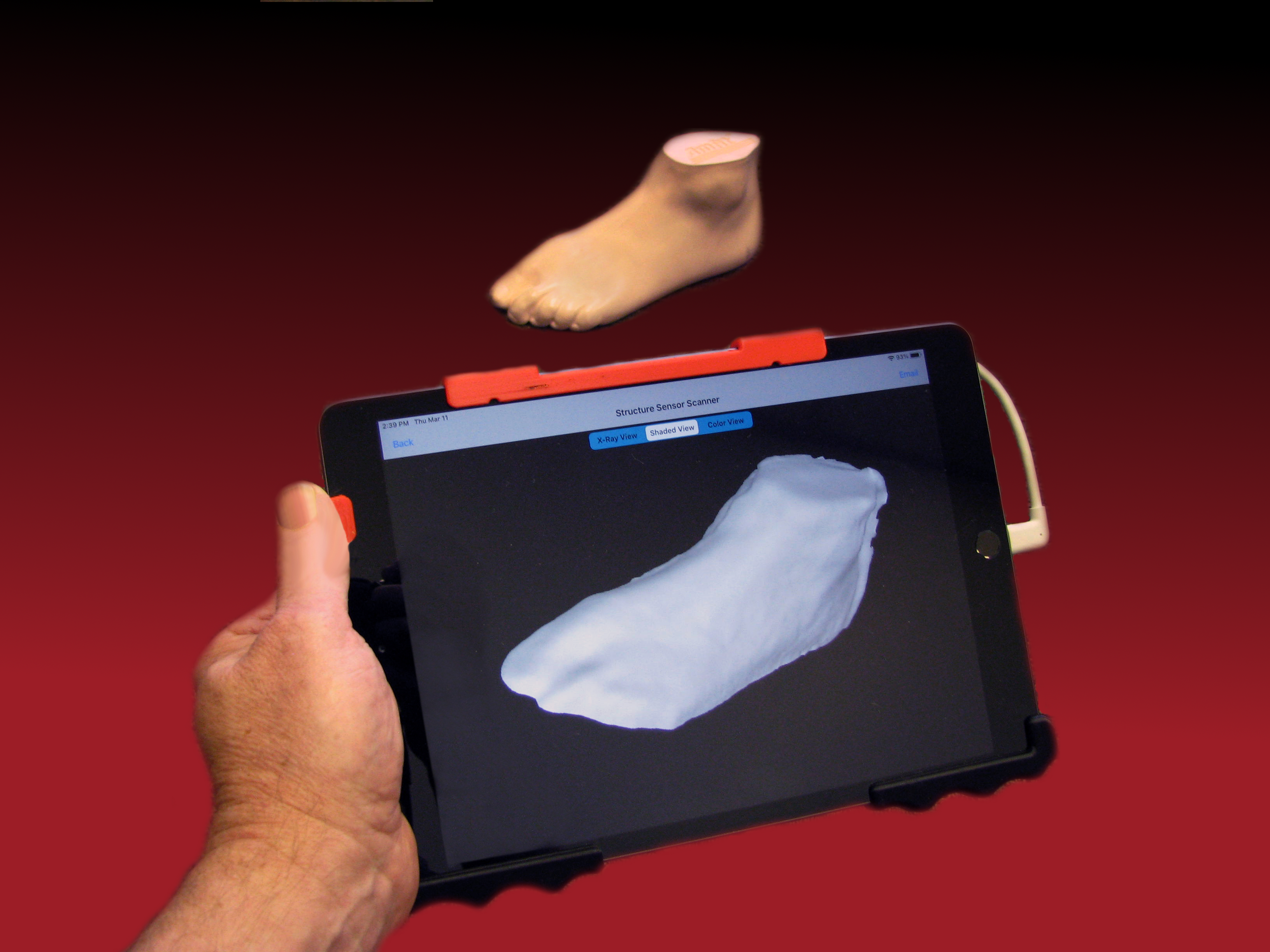 Amfit's Handheld 3D Image Scanner combines two exciting technologies to develop a simplified approach to capturing a 3D foot image. The Sole Scanning Amfit App, pre-installed on an Apple iPad Tablet, is partnered with Structure Sensor by Occipital. The result is an easy-to-use handheld scanner designed to quickly capture 3D foot data in seconds. Use the handheld scanner to accurately capture data of: feet, foam impression casts, slipper casts, and positive models.
Once the scanned image is captured, send the data file directly from the iPad Tablet to Amfit Data Servers for insole fabrication. We process the 3D image using Amfit's state-of-the-art data conversion software that transforms the 3D foot image into digital data that is then milled by our Fab Technicians per fabrication order instructions. Our Central Fabrication Lab offers orthotics using a wide array of materials including 3D-Printed Polypro, Carbon Fiber (Stealth) and a variety of EVA densities for countless customization options!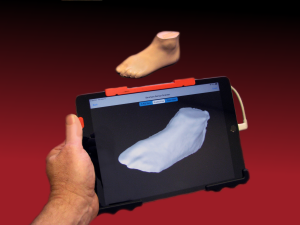 Handheld 3D Image Scanner
Item# 10S9000
iPad Tablet (8th Generation)

32Gb Capacity
10.2″ Retinal Display

Skanect Pro Scanning Software (pre-installed)
Amfit's Sole Scanning Software (pre-installed)
Structure Sensor (Mark II)
Customized iPad Support Bracket